Snickers' Page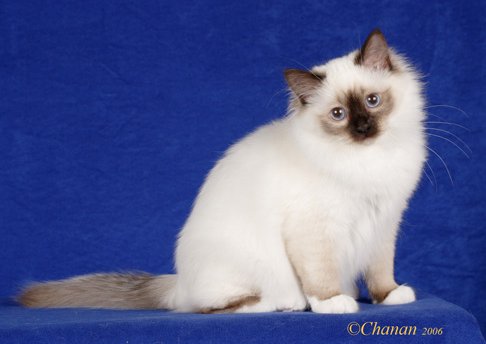 shown here at 4 months
GC Zanadu Dreaming in Chocolat
and as a new grand champion at 15 months
photo by SGibson copywrite protected.
I couldn't decide which kitten I should keep. Two very nice girls, one seal, one chocolate.
The decision made, Snickers stayed. What a wise decision. This girl is a delight. She is most certainly "eye candy". Snickers has it all in a beautiful package. This is definitely an addicting chocolate.
Snickers was a real joy to show. She was always in good humor, loved all the attention and delighted in being judged. She is now hoping for a new career as mother and nursemaid. Watch for more yummy chocolates from Zanadu.